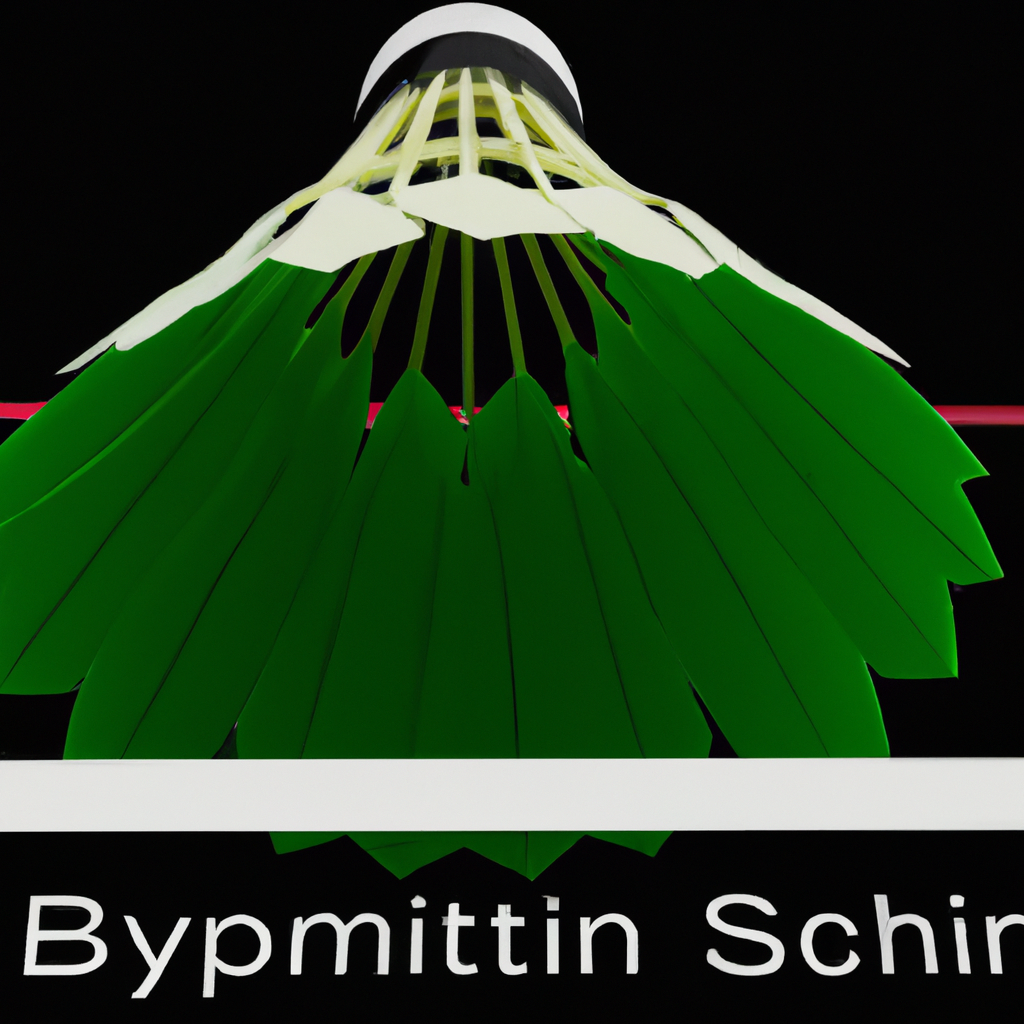 Equipment Costs
Playing badminton requires several pieces of equipment. The most important pieces are a badminton racket and shuttlecocks. In addition to this, you may also need to buy shoes, clothing, and other accessories to play.
In this section, we'll take a look at the costs of the necessary badminton equipment:
Badminton Racquets
Badminton racquets come in a variety of sizes and styles, so the cost associated with them will vary. The choice of a racquet depends on your skill level and personal preferences. Generally speaking, you can find badminton racquets for anywhere from around $15 to upwards of $100 or more for high-end models. Beginner-level composite racquets can be found for around $20. For those looking to upgrade their gear, good performance-level badminton racquets are usually priced between $50 and $90.
In addition to your choice of badminton racquet, you will likely also need shuttles (or birdies) and strings if needed to maintain the performance of your chosen badminton racquet. Shuttles start at around a few dollars each while strings can range from around 10 bucks up depending on the type you choose. Additionally, you may also want accessories such as bags or overgrips which are usually in the range of less than 10 dollars per item. It is best to check online for pricing should you decide these items are needed for your badminton game setup.
Badminton Shuttles
The shuttle is the most important and technical element of playing badminton. It is available in a range of prices, depending on material quality and purpose. The shuttles that are used for recreational play are generally made of synthetic materials, while professional-level shuttles are usually made of goose feathers and designed to be lighter, faster and more responsive. Prices typically range from as little as $1 per streamer to as much as $50 or more for high-end tour variants.
You can typically purchase a value pack of 12 shuttles in the $10-$15 range, which may be sufficient if you are just getting started.
Badminton Net
A badminton net is an essential piece of equipment for playing and enjoying the sport of badminton. The most common type of net is a cotton or nylon net that hangs between two poles or posts set at a height of 5 feet at either end. Nets vary in size, ranging from recreational-level nets designed to fit an backyard court up to professional-level badminton nets designed for tournament use. The cost of a badminton net will vary based on size, material and other features.
At the recreational level, basic cotton or nylon nets can typically be purchased for under $50 online or from sporting goods stores. High quality nylon nets start around $100 and can range up to several hundred dollars for larger sizes with more robust poles and tensioners built into the frame. Professional-quality aluminum nets start around $400 and go up from there depending on the complexity and features offered.
Court Costs
Playing badminton can be a fun and affordable way to stay active, depending on the cost of the court rental. For those who want to play badminton in a group or with friends, the cost of renting a court is typically based on the size and type of court you are looking for, the length of time you would like to play, and the area or location of the court.
Let's explore the different court costs for badminton:
Indoor Courts
Indoor courts are one of the most common and popular places to play badminton. This type of court offers a regulated temperature, as well as ideal lighting conditions, making them great for recreational play or competitive matches. Many courts are also indoor/outdoor so that players have the option to move outdoors if they wish.
It's important to be aware of the costs associated with playing badminton at an indoor court. There is typically a charge for court hire, which will vary depending on when and where you're playing. For example, many badminton clubs will offer discounted rates for members and veterans, while most universities and public facilities will charge based on an hourly rate. In addition to court hire costs, be sure to plan for any equipment hire fees or parking charges if you're driving to the venue.
Finally it's worth checking what other amenities are available at a particular indoors badminton facility. Many have lockers and changing rooms while others may offer refreshment or snacks; these can add additional cost so it can be worth looking into before you turn up!
Outdoor Courts
Whether you're looking for pieces of advice to improve your badminton game or just looking for a fun way to enjoy the outdoors, badminton is an activity for everyone. One of the things that is often overlooked when starting out playing badminton is the cost. The amount one needs to pay for court fees can vary depending on a variety of factors including whether or not you choose to go to an indoor or outdoor court.
Outdoor courts are typically less expensive that indoor courts and typically cost anywhere from $2-$10 USD per hour, depending on the availability and quality of the court. Some public parks and recreation areas may even offer free courts with no membership required. Many public badminton facilities offer discounts for students/children as well as memberships for frequent players/families. If you plan on playing regularly or have a large family, it may be worth your while to look into these extended passes. It is important to understand additional fees such as shoe rental, shuttlecock rental etc., before committing to any monthly membership package so you know exactly what you are signing up for.
Clothing and Accessories
With any sport, there are certain clothing and accessories that you'll need in order to participate. The same applies to badminton. In order to be comfortable on the court, you'll want to make sure you have the right clothing and accessories.
In this section, we'll discuss the costs associated with outfitting yourself to play badminton:
Badminton Shoes
Badminton shoes are a necessary piece of equipment when playing the sport. The perfect pair of badminton shoes provides rapid acceleration and agile movement on court. Good badminton shoes have a non-marking sole designed for indoor courts, allowing the player to move swiftly on their feet. Additionally, the upper surface should have plenty of ventilation holes to keep your feet cool and dry if you play for long periods of time.
When purchasing a pair of badminton shoes, consider factors such as price, stability, durability and comfort. In general, badminton shoes with midsole stability are advised for even shock absorption during quick movements on court. As far as cost is concerned, the higher the price tag typically means better quality materials used in construction and more features such as additional cushioning and breathable mesh uppers.
When shopping around be sure to read reviews from other customers who have purchased them before you in order to get an idea of what others think; this information can also guide you in making a better-informed decision while selecting your perfect fit! Furthermore, if possible try out a few different models at local stores; this will enable you to get a feel for how they perform on court before committing to buy them.
Badminton Clothing
Playing badminton requires comfortable and durable activewear along with accessories that help optimize performance. Keeping comfort and protection in mind, this guide will help you identify what clothing and accessories you need when playing badminton.
Clothing
Badminton clothing needs to be lightweight, breathable and flexible to accommodate smooth body movements. You should also look for clothes with flat seams or no seams at all to reduce the chance of irritation or chafing when swinging your racket. Choose clothes made of materials such as polyester, cotton or synthetic blends that offer superior moisture-wicking properties – keeping your body dry when playing in hot weather conditions. Typical racquet sports tops are specially designed T-shirts, sleeveless shirts and long-sleeve T-shirts with shorts or briefs that wick away sweat from the skin. Finally, remember that white apparel is generally frowned upon in badminton as dyes in clothing can rub off onto the court during play which could cause an advantage for different players depending on their clothing color.
Accessories
In addition to athletic attire, there are a number of necessary accessories for optimal play like wristbands, socks and protective eyewear.
Wristbands are used to absorb sweat from the hands which gives more control over the racket;
Moisture-wicking socks made of synthetic blends increase breathability;
Impact resistant glasses protect your eyes from stray shuttlecocks or other accidents during competitive play;
And racquet grips help absorb shock while increasing control while playing strokes.
Other Accessories
Playing badminton requires more than just a racquet. There are several other necessary items to consider when participating in the sport. While the needed accessories may vary for beginner, advanced, and professional players, some general items include:
Shoes: Proper footwear is important to prevent foot injuries. Look for shoes designated specifically for badminton that fit snugly and provide good traction on court surfaces. Costs of specialized badminton shoes range from $20 – $100 depending on quality and brand.
Grips: It's important to invest in good quality grips to avoid blisters or calluses while playing. Synthetic or leather grips are generally used by professionals and range from $5 – $20 each.
Protective Eyewear: Eye protection is essential while playing the sport, especially during singles play when racquets could be swinging close by your head. Protective eyewear can ensure your safety and costs range from about $15-30 depending on type and brand.
Apparel: Badminton specific clothing is helpful in keeping you comfortable as you move around the court freely through intense rallies or game play. A basic outfit of shirt, shorts, socks can be purchased for about $50 – $80 depending on brand name and fabric quality but not necessary for all levels of players.
Training Costs
When looking into the cost of playing badminton, training costs should be taken into consideration. The cost of a trainer or coach varies based on the number of lessons, their experience, and the type of training they are providing.
Depending on the level of competition, there may also be the cost of travel, equipment, and tournament entry fees, which can add up quickly. All of these factors should be taken into account when calculating the total cost of playing badminton.
Private Coaching
Private coaching is often one of the most effective and beneficial ways to improve your badminton technique and skills. Private coaching is a great way to build a cohesive relationship with someone who will help identify and improve your weaknesses while celebrating successes. It's not uncommon for coaches to use data collection (e.g., video analysis) to take their athletes' game performance to the next level.
Private coaching usually consists of one-on-one training sessions with qualified badminton coaches, which are ideal for skill refinement, analysis, and growth. Unlike group sessions and academies, however, the cost of private coaching can range between £50 – £80 per hour depending on the coach's qualifications, experience and credentials – always be sure to ask before engaging in any deal!
The amount of time spent in private training depends largely on your goals – are you starting out as a novice or looking to perfect complex techniques? An experienced coach will root out what is needed in order to achieve personal objectives while remaining financially affordable and developing confidence through reaching those goals.
Group Coaching
Group Coaching is a great way to learn badminton in a fun, sociable setting. Many clubs offer group coaching sessions for a variety of ability levels and ages. Prices vary depending on where you go, but typically range from $30 – $100 for an hour-long session, with reductions available if several people club together and book in advance.
Group Coaching sessions usually run in two blocks of 45 minutes each: the first half may be spent practicing drills such as footwork and rallying; while the second period involves more game play using all the skills developed during the warm-up exercises. Depending on their level of experience and expertise, participants tend to be divided into different groups so that everybody can get the most out of the session. More experienced coaches may also provide more tailored advice depending on each player's individual needs.
Online Coaching
Online coaching is a popular and cost-effective way to receive training in a range of topics. You can use online coaching services to gain additional knowledge, skills and qualifications. Online coaching is usually delivered through video conferencing platforms, allowing you to interact with your trainer in real time.
When it comes to the cost of online coaching, costs vary depending on the provider, the topic and other specifics such as length of the course. On average, an hour-long online session with an experienced coach could cost up to $100. This is often a good rate for high quality training delivered through a reputable coach or trainer. In addition, most providers offer discounts for advanced bookings or package deals for multiple sessions.
It's important to research different providers before committing to one – conduct background checks on any potential coaches or trainers and read credible reviews from past clients. Additionally, some providers offer free trial sessions so you can get a feel for the learning environment without incurring any charges. Overall, online coaching can be an affordable alternative to traditional classroom learning which offers flexible times and tailored content relevant to your specific needs.
Competition Costs
When it comes to competing in badminton, there are associated costs you will need to consider. Fees for entry into tournaments, the cost of events and travel, the cost of equipment, coaching fees and expenses all need to be taken into account when assessing the cost of playing badminton. Competition costs are just one of the many expenses which come with a sporting career. Let's dive in and take a deeper look.
Fees for entry into tournaments
Cost of events and travel
Cost of equipment
Coaching fees and expenses
Entry Fees
Entry fees for badminton tournaments vary depending on the governing body organizing the competition. The costs are also determined on the level of participation and whether you are playing singles or doubles. Generally, entry fees for badminton competitions range from about $5 to $40 USD per player. For most amateur tournaments, a one-time fee is required for each player entering the tournament. This fee helps cover expenses such as court rental and prize money. Some international badminton tournaments have a registration fee which can vary from around $50 to $200 USD per person or team.
Additionally, entry fees may include additional costs such as reservations and transportation to offsite tournament venues or overnight stays at hotels if the events spans multiple days. It's important to budget for additional costs beyond your entry fee since not all details can be known in advance of signing up for tournaments especially for more serious competitions like US Olympic Team qualifiers where registration might cost hundreds of dollars per teammate as well as other associated costs like travel and lodging. When looking into signing up for a tournament, research what is included in your entry fee so that you can budget accordingly!
Travel and Accommodation
Travel and accommodation expenses can vary greatly depending on the tournament location. While some tournaments may be held in more local areas, others may require you to travel further afield. Transportation for badminton players could include airfare and ground transport. Where possible, it's suggested to compare available options for the most affordable travel and accommodation solutions.
Accommodation expenses should also be taken into consideration when planning for a tournament. Most athletes swarm to the nearest hostel or hotel in order to save money; however, if funds are not that tight, you may want to opt for something more luxurious or convenient like renting an Airbnb apartment or staying at a nearby bed and breakfast. If your fees don't cover housing during tournaments, it's important to factor this into your budget as well as any extra recreational activities you'd like to enjoy during your stay (e.g., sight-seeing).
Other Fees
The cost of playing badminton will vary depending on the facilities and equipment you require, as well as the competition level that you are participating in. Aside from purchasing clothing, grips, shuttlecocks and racquets (which you can start at a relatively low investment), there are several other fees to consider when joining competitions.
For larger tournaments and leagues, you may need to pay an entrance fee to cover costs associated with awards and other items of recognition for participants. Depending on the organizing league or association, there may also be additional fees for court rentals or for facility staff who maintain the area throughout your tournament.
In addition to entrance and facility fees, those playing competitively may also want to purchase medical and liability insurance for protection in case a participant sustains an injury during play. In some cases, organizers of higher-level tournaments provide athletes with comprehensive coverage as part of their participation agreement; however it's always a good idea to double check beforehand so that you're adequately prepared.
Frequently Asked Questions
Q: What is the cost of playing badminton?
A: The cost of playing badminton varies depending on the type of court, venue and equipment used. Generally, you can expect to pay around $5 – $20 per hour for a court rental fee, plus additional costs for shuttlecocks and rackets.
Q: Where can I get badminton equipment?
A: You can purchase badminton equipment from most sporting goods stores, online retailers, and even some department stores. Prices for rackets and shuttlecocks will vary depending on the quality and brand.
Q: Are there any special rules for badminton?
A: Yes, there are specific rules for playing badminton. These include court boundaries, scoring, and the rules of the game. You can find more information about these rules from the Badminton World Federation website.